Mr. Roland Landers
CEO, All India Gaming Federation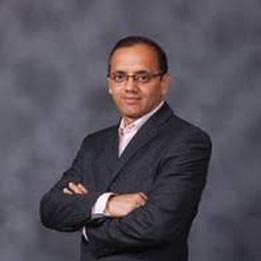 Roland is the CEO of All India Gaming Federation (AIGF) the apex body for the Indian Gaming Industry, which as per a KPMG report is estimated at 60 billion USD.

Roland is an accomplished leader from the Media, Entertainment and Sport Industries with over 23 years of experience in Business Strategy, Marketing, Brand Management, Sponsorship and Sales. His last assignment was of the Chief Brand Officer at Zee Entertainment Enterprises Limited.

Roland has built leading global media brands, statistical systems and created strong Intellectual Properties (IP's) in Sports and Media. He has managed the launch of "Sportshero" India's first online Fantasy Gaming Brand in 2009. He is a keen student of digital marketing and social media marketing, digital content creation and delivery platforms.

Roland is strategic, proficient in Brand Valuation methodologies fascinated with ideas and has built strong relationships with the World's best speakers in Academia, Media and Marketing Communications. Roland is a guest speaker at some of the leading Management Institutes in India and abroad.