Gautam Kapoor
COO and Co-Founder, Shiprocket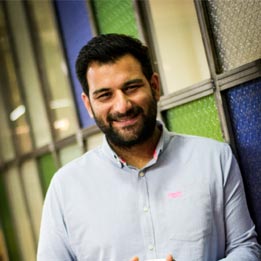 Gautam Kapoor is the COO and Co-Founder at Shiprocket, India's leading eCommerce logistics company providing shipping and logistics solutions to 40,000 D2C sellers. With his flair for business development, Gautam worked as a Business Head with JKE Automation, consequently managing corporate sales, support team development and process automation projects. Currently, Gautam's deep know-how of the logistics scenario is helping Shiprocket develop strategic alliances with the channel partners, vendor management, marketing and sales.

Gautam is fluent in English and has a Bachelor of Business Administration in Business from Western International University, Arizona. Currently, he sits in the company's New Delhi office.

Please let me know if you need more information regarding the same.