Sunil Jain
Founder & Managing Partner, Sprout Capital Advisors LLP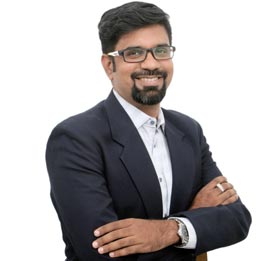 Sunil Jain is a veteran Investment Banker with more than 20 years of experience in Investment Banking and is currently the managing partner at Sprout Capital Advisors LLP, a leading boutique Investment Bank which has been consistently ranked amongst the Top Ten Investment Bank in India – by deal volume.

Sunil is Partner at Sprout Venture Partners Fund a Category I MicroVC fund which invest USD 100-500K in startups. The fund has invested in 12 companies across consumer & enterprise technology sectors. Jain has worked extensively across consumer enablers, infra enablers and real estate sectors and has crafted, lead and closed transactions worth over USD 2.0bn. He has vast and rich experience in deal sourcing, deal making, deal structuring and creating exits for clients through acquisitions and mergers.

Prior to founding Sprout in 2012, Sunil has worked for JP Morgan and MAPE Advisory Group in their investment banking divisions. Jain is an active angel Investor and has invested in companies like DesignCafe, Lodestar Education, Gapoon, Rupeek Fintech, MaarqSpaces, etc.

He is a Chartered Accountant and holds a MBA in Investment Banking from SP Jain Centre of Management.