Lakshna Jha
Co-founder and CEO, sRide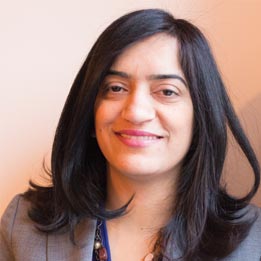 Lakshna Jha founded sRide with a basic principle that 'being with people matters'. Lakshna worked for over 15 years with corporate giants such as Infosys and Cognizant Technology Solutions, helping them grow both in revenue and team. In 2014, Lakshna decided to shoulder the responsibility of bringing people together by building a community while making the commute easier, affordable, and environment-friendly in the process.

With incredible focus and commitment to the project, Lakshna has worked countless hours with project teams across Pune, Mumbai, Delhi, and the US for shaping the carpooling industry in India. Leading by example, Lakshna is also known for her enthusiasm and relentless pursuit of taking on challenging opportunities that are rooted in the deeper purpose of enabling a social world that is conscious of leading an environmentally friendly lifestyle. In less than 5 years she has been able to build sRide into the most loved carpooling brand in India with more than 2 million monthly users.

Lakshna is an MBA from the prestigious Columbia Business School, New York, and is an alumina of NSIT (erstwhile Delhi College of Engineering) where she completed her BTech.

Usually seen motivating large teams with common goals working for improving the carpooling experience at sRide offices. Lakshna is an avid reader and is determined to meet her resolution of reading 52 books in 2020.