Hotline Nos. Awards: +91 8595350504, Conference: +91 8595350505, Exhibition: +91 9311231351

Indian Education Show 2015
Conference | Awards | Exhibition
July 22 - 23, 2015,
J.W.Marriot, Hotel
New Delhi Aerocity
5th Annual Convention for
Entrepreneurs & Start-ups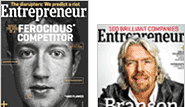 Mr. Advitiya Sharma
Co-Founder,
Housing.com
"It's always, just about people! The work of entrepreneurs is to be deep observers of society and push it forward, to make the world a better place. Who better to do this than the youth of the country!"

Mr. Advitiya Sharma is one of the Founders of Housing.com, the product that has revolutionized the way millions of people search for a house. Mr. Advitiya has made Innovation and Optimism for Housing as its mission. As India leapfrogs its way to become one of the fastest growing economies on earth, Housing, spearheaded by highly ambitious individuals and led by Advitiya, is at the forefront, changing the way the real estate industry will be experienced in the future across the planet.

Mr. Advitiya comes from a small town Jammu of Jammu & Kashmir. His whole family is full of doctors with his dad being a Neurosurgeon and mom a Gynecologist. Watching his dad still having to study medicine books at the age of 40 was the biggest motivation for him, not to become a doctor. During his schooldays he was passionate about 2 things Problem Solving and Football. Mr. Advitiya is a National level football player and a recent graduate from IIT Bombay! For the last 3 years he has been working passionately on his vision to make Housing.com the de-facto product in Real Estate!