Hotline Nos. Awards: +91 8595350504, Conference: +91 8595350505, Exhibition: +91 9311231351

Indian Education Show 2015
Conference | Awards | Exhibition
July 22 - 23, 2015,
J.W.Marriot, Hotel
New Delhi Aerocity
5th Annual Convention for
Entrepreneurs & Start-ups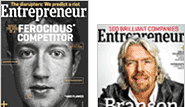 Exhibition
Overview
It's a great time to showcase your products/services to the world of entrepreneurs and get increased exposure for your business. Besides running the two-day entrepreneur excellence conference, Entrepreneur India 2015 gives you a chance to partner this growth story. We invite you to unveil your products to the world of entrepreneurs and business leaders.
WHO SHOULD EXHIBIT?
Banks and financial bodies
Law, accounting, audit and tax firms
HR Solution providers
Marketing and social media agencies
Advertising agencies
Architects, Real Estate Developers, Office Solution providers
Technology solutions providers
Supply chain / Logistics firms
Angels, VC, PE firms
BENEFITS TO EXHIBIT
Generate new leads, research new trends, launch new products, position your business profile and build brand equity across industries
Expose your business concepts and services to new markets, business buyers, partners, distribution channels, and key decision makers.
Furnish coaching, training and mentoring start-up entrepreneurs, during their start-up stage to further professional development and to promote best business practices for tomorrow's celebrated entrepreneurs.