Hotline Nos. Awards: +91 8595350504, Conference: +91 8595350505, Exhibition: +91 9311231351

Indian Education Show 2015
Conference | Awards | Exhibition
July 22 - 23, 2015,
J.W.Marriot, Hotel
New Delhi Aerocity
5th Annual Convention for
Entrepreneurs & Start-ups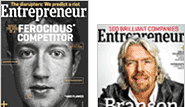 Mr. Alok B Shriram
President PHDCCI, & Dy. Managing Director, DCM Shriram Industries Ltd.
Alok B. Shriram is the Deputy MD of DCM Shriram Industries Ltd, a part of The Shriram Group. He is also the Chairman & MD of DCM Hyundai Limited. DSIL is the flagship company of the DCM Shriram Industrial Group born in 1990 upon restructuring of the erstwhile DCM Ltd, by combining several units of the DCM group namely Daurala Sugar Works, Daurala Organics, Shriram Rayons, Hindon River Mills and Daurala Food and Beverages.

After completing his education from Mayo College, Ajmer and Shri Ram College of Commerce, Delhi University, he joined the family business in 1980. Shriram holds several key positions on various regulatory and professional boards. He is presently the President of PHD Chamber of Commerce and Industry. He is also a golf aficionado and a passionate photographer.