Hotline Nos. Awards: +91 8595350504, Conference: +91 8595350505, Exhibition: +91 9311231351

Indian Education Show 2015
Conference | Awards | Exhibition
July 22 - 23, 2015,
J.W.Marriot, Hotel
New Delhi Aerocity
5th Annual Convention for
Entrepreneurs & Start-ups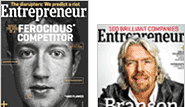 Mr. Ashish Arora
Chief Executive Officer- Corporate Business, Bharti Airtel Ltd.
"In the era where the customer wants everything to be instant, speed in execution of ideas is the only game changer! And technology alone can give your business the much needed speed flaps to fly"

Mr. Ashish Arora has been instrumental in drawing a strategic roadmap for Airtel Corporate Business - the B2B arm that caters to growing businesses and entrepreneurs in India. Under his leadership, Airtel Corporate Business has witnessed exponential growth. In recent times, he has led transformational projects around sales, customer communication and customer experience.

Prior to this role, Ashish was the Chief Marketing Officer of Airtel Enterprise and Government Business and was instrumental in evolving the strategy on mobile internet and introducing 'solution selling' for corporates.

Ashish comes with over 18 years of experience in sales, marketing and business operations and has led critical business units at HCL and Sify. Airtel Business is India's leading and most trusted provider of ICT services among corporate business and entrepreneurs. It offers solutions that work for your business, from collaboration to connectivity, delivering tangible business benefits to diverse industry segments.