Hotline Nos. Awards: +91 8595350504, Conference: +91 8595350505, Exhibition: +91 9311231351

Indian Education Show 2015
Conference | Awards | Exhibition
July 22 - 23, 2015,
J.W.Marriot, Hotel
New Delhi Aerocity
5th Annual Convention for
Entrepreneurs & Start-ups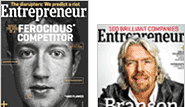 Mr. Ashwin Sanghi
Entrepreneur & Writer, 13 Steps To Bloody Good Luck
"In life, ninety-nine per cent is about good luck. The remaining one per cent? That's called Bloody Good Luck".

Mr. Ashwin Sanghi ranks among India's highest selling English fiction authors. He has written several bestsellers- The Rozabal Line, Chanakya's Chant, The Krishna Key and a New York Times bestselling crime thriller with James Patterson.

Included by Forbes India in their Celebrity 100 and winner of the Crossword Popular Choice, Ashwin has recently also penned a non-fiction title '13 Steps to Bloody Good Luck'. Positioned as a motivational self-help book, the title has had a tremendous response and has remained on AC Nielsen's Non-Fiction India List since the past three months. He is also working on his next independent title, Sialkot Saga, a business thriller with a historical twist.

Sanghi is an entrepreneur by profession. He works for the MK Sanghi Group, which has varied business interests in India. He was educated at Cathedral & John Connon School, Mumbai, and St. Xavier's College, Mumbai. He holds a masters degree in business management from Yale University.