Hotline Nos. Awards: +91 8595350504, Conference: +91 8595350505, Exhibition: +91 9311231351

Indian Education Show 2015
Conference | Awards | Exhibition
July 22 - 23, 2015,
J.W.Marriot, Hotel
New Delhi Aerocity
5th Annual Convention for
Entrepreneurs & Start-ups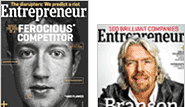 Shri Harkesh Kumar Mittal
Adviser, Member Secretary,
NSTEDB, Ministry of Science & Technology
Shri Harkesh Mittal, Adviser, Member Secretary, National Science & Technology Entrepreneurship Development Board. An alumni of the National DairyResearch Institute (1981) and IIM Ahmedabad, Shri Harkesh Mittal has been instrumental in giving a new vibrancy to promoting the innovation and entrepreneurial acumen among a wide section of Indian entrepreneurs ranging from simple rural industries to high end technological enterprises.

Shri Mittal has made the Innovation and Entrepreneurship programme of Department of Science & Technology a much sought after programme by the individual entrepreneurs as well as by the industry and technological circles - not only in India, but among the industrially advanced countries of the world.

Shri Mittal has been responsible for establishing networks with international development institutions like the World Bank and EU for bringing the global incubation knowledge to the Indian business incubators. He was a member of the Global Agenda Council of World Economic Forum on Entrepreneurship during 2011-2014.