Hotline Nos. Awards: +91 8595350504, Conference: +91 8595350505, Exhibition: +91 9311231351

Indian Education Show 2015
Conference | Awards | Exhibition
July 22 - 23, 2015,
J.W.Marriot, Hotel
New Delhi Aerocity
5th Annual Convention for
Entrepreneurs & Start-ups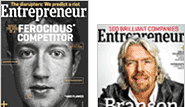 Mr. Mahendra Swarup
Managing Director,
Avigo Capital Partners
Mahendra Swarup is the Managing Director and Partner at Avigo Capital Partners. He has more than 30 years of operating experience in blue-chip companies including PepsiCo, Nestle, ACC, Times Group and Sun Group (Moscow).

At Avigo, he leads a team of investment professionals and is closely working with entrepreneurs and promoters of the investee companies to reposition and expand the business to create significant value at the exit for both the fund and management.

He served as the President and Member of the Executive Committee of the Indian Venture Capital and Private Equity Association. Swarup has also been the Chairman and Chief Mentor of Smile Group - Asia's largest internet incubators for startups. He is also associated with several management and educational institutions.