Hotline Nos. Awards: +91 8595350504, Conference: +91 8595350505, Exhibition: +91 9311231351

Indian Education Show 2015
Conference | Awards | Exhibition
July 22 - 23, 2015,
J.W.Marriot, Hotel
New Delhi Aerocity
5th Annual Convention for
Entrepreneurs & Start-ups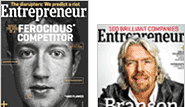 Mr. Miles Frost
Managing Partner,
Frost Brooks
Miles is Managing Partner of Frost Brooks and sits on the board of Parcel Monkey, BizEquity and Paradine Productions, his late father's TV production company.

Prior to founding Frost Brooks, Miles spent 5 years at LDC, UK's leading mid-market PE firm, where he completed several technology, media and telecom investments.

Miles has extensive experience in direct sourcing of Investments, Analysing, Structuring, Appraising and completing transactions.

Miles' personal network includes some of the most respected names in business and media, many of which invest with Frost Brooks. He believes the right introductions at the right time can transform a growing business.

He enjoys playing and watching Football (Arsenal), Cricket and Tennis and is an avid Skiier.