Hotline Nos. Awards: +91 8595350504, Conference: +91 8595350505, Exhibition: +91 9311231351

Indian Education Show 2015
Conference | Awards | Exhibition
July 22 - 23, 2015,
J.W.Marriot, Hotel
New Delhi Aerocity
5th Annual Convention for
Entrepreneurs & Start-ups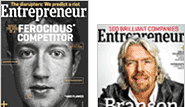 Mr. Rahul N. Bhardwaj
Co-Founder & COO,
Junglee Games
"As entrepreneurship in the digital space flourishes in India, we are witnessing the revolution of our basic ecosystem at all levels. How we eat, travel, pay, live are all changing. And its these Technology based solutions, especially Mobile solutions, that will play a key role in pushing India to the forefront of the First World."

Mr. Rahul is the Co-Founder and COO of Junglee Games. Junglee Games has seen tremendous success in three years, with millions of users across 9 games on Web and Mobile, including the largest Cricket game on Facebook (Howzat) & top grossing Mobile and Web games, Junglee Teenpatti and Junglee Rummy.

Prior to Junglee Games, Rahul was the co founder and Product Mango at TwoMangoes.com, a leading dating site for South Asians, and Vayyoo, a web to mobile solutions company, both of which he successfully exited.

An entrepreneur and product engineer, Rahul is an active investor and advisor to companies. His other achievements include - leading Fortune 50 Enterprise divisions with Global SaaS solutions, bringing Canada's first Microsoft Innovation Center to life, and winning Microsoft Product awards judged by Bill Gates.