Hotline Nos. Awards: +91 8595350504, Conference: +91 8595350505, Exhibition: +91 9311231351

Indian Education Show 2015
Conference | Awards | Exhibition
July 22 - 23, 2015,
J.W.Marriot, Hotel
New Delhi Aerocity
5th Annual Convention for
Entrepreneurs & Start-ups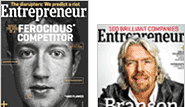 Shri R K Panigrahi
Director,
MSME-Development Institute
"MSMES in India "Weak to unique". Make in India programme represents an attitudinal shift in how India relates to Investors: not as a permit issuing authority, but as a true business partner. It is designed to facilitate Investment, foster innovation, protect intellectual property etc."

Post Graduate in Chemical Technology from Jadavpur University, Kolkata, and Ph.D. in Bio-Pharmaceuticals from IIT-Kharagpur, Dr. Panigrahi has worked in various capacities in PSUs and Government organizations such as - Bengal Chemical and Pharmaceuticals; Chemical and Pharmaceuticals Development Corporation Bihar; Programme Officer at Common Wealth Secretariat; Secretary in Indo-Danish Tool Room and in Cabinet Secretariat in Govt. of India.

Presently, working as Director in MSME-Development Institute, Ministry of MSME, he is looking after the developmental activities of MSME of Delhi-NCR. Dr. Panigrahi has visited several countries across the world spreading the disarmament activities of Chemical and Biological Weapons on behalf of Govt. of India. He has also worked as a regulator for MSME and Large Scale Industry in India to monitor, develop, look after production, consumption, and transfer for use of toxic chemicals or precursors of chemical and allied products to be used as chemical weapons.