Hotline Nos. Awards: +91 8595350504, Conference: +91 8595350505, Exhibition: +91 9311231351

Indian Education Show 2015
Conference | Awards | Exhibition
July 22 - 23, 2015,
J.W.Marriot, Hotel
New Delhi Aerocity
5th Annual Convention for
Entrepreneurs & Start-ups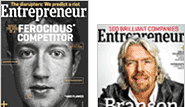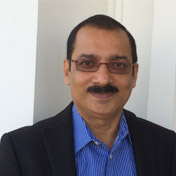 Mr. Sashi Chimala
Executive Vice-President,
National Entrepreneurship Network, Wadhwani Foundations
Mr. Sashi Chimala spearheads the National Entrepreneurship Network (NEN). Mr. Chimala is a serial entrepreneur and co-founded Covansys, Indigo Technologies, PayPod and Qwiky's Coffee among several others. As an angel investor and mentor, Mr. Chimala has advised and mentored several start-ups in the Silicon Valley and in India.

Over the past 34 years, Mr. Chimala has served in a variety of management roles in companies across US and India. Mr. Chimala is a post-graduate from N.I.T.I.E in Industrial Engineering and a B. Tech graduate from J.N. University in Andhra Pradesh.

As an entrepreneur, Mr. Chimala has been featured in several national and international publications as well as on CNBC and BBC news programs. Mr. Chimala also delivers guest lectures at Monterey Institute of International Studies to international students aspiring to be entrepreneurs.