Hotline Nos. Awards: +91 8595350504, Conference: +91 8595350505, Exhibition: +91 9311231351

Indian Education Show 2015
Conference | Awards | Exhibition
July 22 - 23, 2015,
J.W.Marriot, Hotel
New Delhi Aerocity
5th Annual Convention for
Entrepreneurs & Start-ups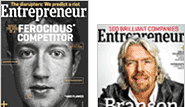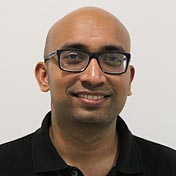 Mr. Saurabh Arora
Co-founder & CEO,
Lybrate
"Mobile advancement has transformed the business landscape in India, making companies more responsive to the needs of users, who now have round-the-clock access to their offerings. Lybrate has used the opportunity to fix core issue of doctors' crunch in India, by letting them communicate to patients from anywhere, anytime."

Saurabh Arora is the CEO and Co-founder of Lybrate, India's first and largest mobile healthcare communication and delivery platform. With Lybrate, Saurabh is striving to make healthcare more accessible in India and bridge the demand-supply gap of healthcare experts by seamlessly connecting doctors and patients with the help of technology and letting them communicate using mobile phones.

Prior to founding Lybrate, Saurabh worked with Facebook. While working with Facebook, Saurabh decided to come back and fix the fundamental issue that plagued the Indian healthcare, which was inaccessibility of doctors. Saurabh is an MBA from Columbia Business School. He pursued his Bachelor's in Mechanical Engineering from IIT, Delhi.