Hotline Nos. Awards: +91 8595350504, Conference: +91 8595350505, Exhibition: +91 9311231351

Indian Education Show 2015
Conference | Awards | Exhibition
July 22 - 23, 2015,
J.W.Marriot, Hotel
New Delhi Aerocity
5th Annual Convention for
Entrepreneurs & Start-ups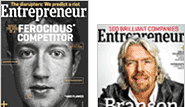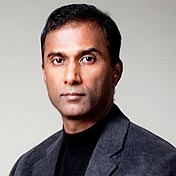 Dr. V.A. Shiva Ayyadurai
Inventor of Email, Systems Scientist & Founder, Innovation Corps & CytoSolve, Inc.
"Symbols unleash vision. Indian innovation demands its symbols for unleashing its unique vision. The great rishis of India invented Mathematics, Architecture, Ayurveda, Yoga & more. These symbols must be imprinted in every Indian child to uncoil their DNA to reclaim their indisputable heritage of innovation. My vision is to galvanize a new age of Indian innovation the world has yet to see."

Dr. Shiva is the inventor of email. He holds four degrees from MIT and is a world-renowned Systems Scientist. He is a Fulbright Scholar, Lemelson-MIT Awards Finalist, First Outstanding Scientist and Technologist of Indian Origin, Westinghouse Science Talent Honors Award recipient, & U.S. National Medal of Technology and Innovation nominee.

In 1978, he was accepted to a special program in Computer Science at New York University. Later, he developed the first electronic system to replicate the entire interoffice mail system, naming it "email." In 1982, the US Government recognized his work by awarding him the first Copyright for email. He recently invented CytoSolve®, a technology to create multi-combination medicines without animal testing.