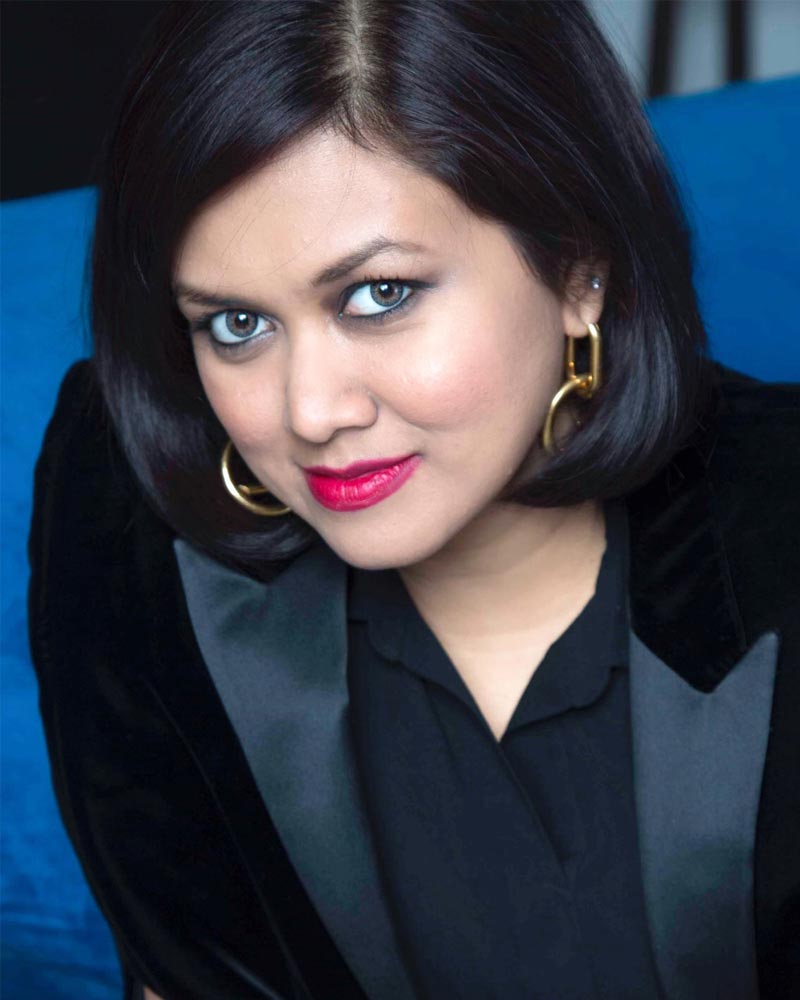 Devita Saraf
CEO, Vu Technologies
Chairperson and CEO of Vu Technologies, Devita Saraf is synonymous with pioneering the art of technological luxury in India. While her education at the Harvard Business School, University of Southern California, London School of Economics and University of California, Berkeley helped her develop the business acumen required to grow VU, learning the innovative techniques of MIT Media Lab, Ideo and Intel's Innovation Lab gave her the foundation to create Vu's exceptional products.

Devita has made her mark in the Indian business world for busting myths. Along with being one of the country's best known young businesswomen, she also holds the distinction of being the first Indian to make a Rs.1000 Cr self-owned luxury brand. She has consistently carved out her place in the male-dominated world of tech business. Boldly breaking the mould of traditional heirs by becoming a successful daughter in business, she's been dubbed the title of being 'India's Model CEO' by Forbes magazine in 2016.

Under her capable guidance, Vu Technologies has risen to meteoric heights, with Vu Televisions becoming a leader in high end televisions and displays with revenue of $130 million (Rs.1000 Cr), 300 employees and 11 offices. It also has the distinction of being the highest-selling brand of televisions, online in India and the company has registered 30% yearly growth with an installed base of over 20 lakh Vu TVs.

As one of India's leading young entrepreneurs, she strongly believes in gender equality in the corporate leadership structure and has spoken on the subject at international and national forums. The recipient of various prestigious awards like the Mercedes-Benz - Masterpiece of Intelligence – Entrepreneurship, Indian Affairs - Businesswoman of the Year, Indo-American - Young Woman Entrepreneur of the Year and Zee Astitva - Young Woman Entrepreneur of the Year, Devita is lauded for becoming a role model for young Indian women, who aspire to break the glass ceiling in the business world.