2003

Inception of Startup Summit

3200

+

Delegates Till Date
00

days

00

hours

00

minutes

00

seconds
It's an opportunity for you to connect with the best and brightest minds to explore how to fuel their business growth. The conference brings together the speakers that are the best breed of entrepreneurs, innovators, venture capitalists, business model creators, consultants, policy-makers, academicians, support groups, business coaches and business practitioners to present and discuss innovation and success under the aegis of entrepreneurship for Small and Medium Businesses as they recount their learning and experiences, share their insights and practices that have enriched their ventures.
Great Speakers

Listen to the leading thoughtleaders from around the Country and Hyderabad.

Networking

Network with the thought leaders, Entrepreneurs, Leading Media, Investors, Startups, business owners and more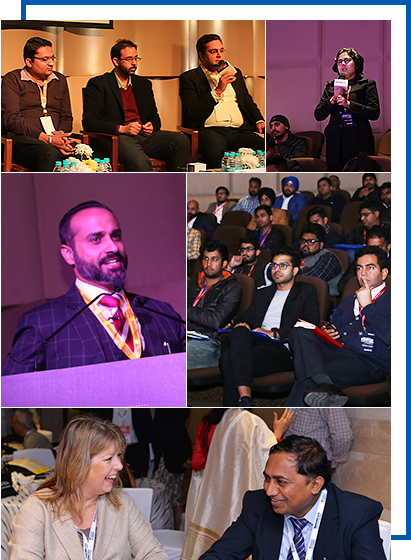 Interactive Panel Discussions

Don't just listen to them, probe them to know the right strategies that will help your business

Meet New Businesses

Meet New business from all sectors starting from Retail, Fashion, F&B, Education, Technology to Healthcare and more. They are looking for franchisees or investors
Shri Jayesh Ranjan

Principal Secretary, Industries & Commerce (I&C) Department & Information Technology (IT) Department, Government of Telangana

Suresh Reddy

President, TiE Hyderabad

Sridhar Pinnapureddy

Founder & CEO , CtrlS

Mahesh Balani

Partner, Anthill Ventures

Ronak Kumar Samantray

Co- founder, NowFloats

Priyanka Ganeriwal Arora

FICCI Flo Hyderabad , Chairperson

Puru Modani

Co-Founder , Real Estate Development and IT Products Company

Kiran Kalakunta

CEO , eKincare

Uday Pilani

Venture Partner, 50K Ventures

Sanjay Dasari

Co-Founder, WayCool Foods Pvt. Ltd.

Raj Neravati

Founder & CEO , Hug Innovations

Radhika Choudary

Co- founder, Freyr Energy Services Private Limited

Anurag Ramdasan

Principal, Investment, 3one4 Capital

Rakesh Munnanooru

Founder & CEO, WhistleDrive

Shweta Singh

Principal , SRI Capital

Deepti Ravula

Co- founder, NowFloats

Vinutha Rallapalli

Associate director , AP Innovations

Avishek Gupta

Investment Director, Caspian Impact Investment Adviser Private Limited

Navin Mittal

Commissioner of Collegiate Education, Government of Telangana

J A Chowdary

IT Advisor to CM, Government of Andhra Pradesh, India

Arunabh Sinha

Founder , Uclean

Manoj Sanker

Co-Founder , Nemo.Care

Mayank Garg

Founder , Sanjivani Pharmaceutical

Ritesh Reddy

CEO , O2 Spa Salon Pvt Ltd

Samrat Reddy

Founder , Drunken Monkey

Sasi Sunkara

Partner , Mckinsey

Gopi Byluppala

CEO & Founder, The Culinary Lounge

Jignesh Talasila

Co-founder & CEO, Loop Reality

Kavitha Jain

Director, MDN Edify Education

Shankar Krishnamurthy

Partner, Voilà F9 Gourmet

Sonali Srungaram

Managing Director, CIPHER Healthcare Pvt. Ltd.

Vyshali Tummala

Investor, Lead Angels

Saloni Khandelwal

Founder, Transaction Square

Lakshmikant PB

Financial Controller, SRI Capital
The Start-up Summit, 2019 is a two day platform where 100+ business experts from India and abroad will share New Ideas, trends and business opportunities to enrich the business community. Building an Entrepreneurial Ecosystem for starting up, building a sustainable business, Youth Empowerment and New Age Business Ideas to grow.
10:15 AM - 11:30 AM

Session I: Government's Imminent Rolein Nurturing State Entrepreneurship

How is the State bolstering its Economic Index by Building an agile Entrepreneurship Ecosystem
How Industry &growth businesses can support each other
Fostering competitive laws & regulations to build future companies

Read More

11:30 AM - 12:15 PM

Session II: How Technology-enabled Startups will Create Future Conglomerates

Why AI & Machine Learning is slated to become the Fourth Industrial Revolution
Blockchain is Internet 2.0 that allows you to share and store anything of value.
Solving for size, speed, cost and scalability

Read More

12:15 PM - 13:15 PM

Session III: Women To Watch

Minimizing Barriers + Maximizing Inclusion
Case study presented by successful women entrepreneurs
Access to finance for business growth: Is it easy for women?

Read More
10:30 AM - 11:30 AM

Session I: Taking an Idea From Seed Stage to Series A

How to get investment in early days
Managing investment in resources, team-building and R&D
Scaling the company step-by-step

Read More

11:30 AM - 12:30 PM

Session II: The VC Logic: What Investors Want

Funding 101: Navigating the VC Landscape in Consumer business
What Investors Really Want to See & Hear
Investing in the Next-Generation of Businesses: How & What

Read More

12:30 PM - 13:00 PM

SESSION III: Fireside Chat: Corporate Connect: Entrepreneurship Match

In order to win the entrepreneurial match, Indian corporates need to up their ante and indulge with budding entrepreneurship to co-create and co-exist.

People, Capital, & Technology: How corporates scale innovations, expand

Read More
14:00 AM - 15:00 PM

SESSION IV: The Future of Innovation in Franchising

How modern-day franchise businesses are brand-led, asset-driven and a platform of change and yet accelerating growth and disrupting industries.
How the entrepreneurial underpinning of franchising supports and nurtures innovation
The Innovative Franchise Ideas for 2018 and Beyond

Read More

15:00 AM - 16:00 PM

SESSION V: STARTUP KICKOFF The Mega Session: My Business, New Day, New Way

Running a business in 2018? It can be tough to ignore outside pressures. Investors, mentors, advisors, your friends - seemingly everyone has an opinion. New Age Entrepreneurs will share their experiences on how they cut out adversities and unfavourable situations and finally tasted success, building their business their way

Read More
( Here )
An
Entrepreneur Is Born
Hear How the Digital and Physical Worlds in Retail and Product Lines will combine
Opportunities to Meet potential Investors, Incbators/Accelerators and Bankers to Raise Capital
Cut out strategic partnerships through Franchising, Licensing,
Distributorship & JV's.
Discover new Business Innovations and Industries and Brands to Invest in
Evaluate growth potential of new Business Ideas.
To enable ME's to raise capital for their Business Growth.
Opportunity identification and qualification process in buying a Franchise
Building operational efficiency and speed of Business for Scaling up
How to recognize a business opportunity or identify a feasible business idea.
Creative techniques to extend expand and further a business idea.
How to create an actionable business plan.
Key skill sets for early-stage entrepreneurship.
How to structure terms and conditions between entrepreneurs and external investors.
Basic working models for customer, market and competitor analysis.
How to establish formats of decision-making, execution and actionoriented management with process that encourages entrepreneurship and innovation.
Recruitment, team building and management processes suitable for new ventures.
What it takes to have a successful "brand" and how to create and grow your "brand" for potential opportunities.
Scaling up possibilities in start-up companies.
Developing your business talents, capabilities, leadership, and skills as a business owner.
Rub shoulders with industry leaders, VCs and entrepreneurs
Discover the business-critical innovations that are shaping and scaling startups.
Prospective, emerging and existing businesses
Enterprises looking at funding
Businesses looking at JVs, alliances and tie-ups
Enterprise Professionals
Business Consultants and Analysts
Product led enterprises
Service Led enterprises
Chain store operators
Policy makers and Business Associations
Real estate business owners
Retail and B-Schools students
"Its been sensational to meet the other delegates" Surya Pramud
Owner, TechOuts
"It was great to be able to speak with people who are delving into similar challenges in their own companies " Sanjay Singh
Owner, Madem power
"Overall the StartupSummit was an excellent investment of my time" K devendra
MD & Co -Founder
Adelfe Solution
Yes, I want event updates and special offers!