Hotline Nos. Awards: +91 8595350504, Conference: +91 8595350505, Exhibition: +91 9311231351

Indian Education Show 2015
Conference | Awards | Exhibition
July 22 - 23, 2015,
J.W.Marriot, Hotel
New Delhi Aerocity
5th Annual Convention for
Entrepreneurs & Start-ups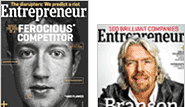 Shri Ravindra Nath
Chairman & Managing Director,
National Small Industries Corporation Limited (NSIC)
"India is a fast emerging economy, being closely watched for various opportunities opening up. To achieve the milestones on various fronts, we need to boost the MSMEs & promote 'entrepreneurship' in the country. In such scenario, all stakeholders have their roles cut out for them."

Shri Ravindra Nath is the Chairman and Managing Director of National Small Industries Corporation (NSIC), a Public Sector organization of Government of India. Besides holding a degree in Commerce, he is a qualified Chartered Accountant and a member of ICAI.

Shri Ravindra Nath has around 30 years of experience in various areas of Finance, Accounts and Management. He has held senior positions of corporate head of finance in public and private sectors. Nath has developed new programs implemented through NSIC for promotion and growth of MSMEs as well as Entrepreneurship development in the country. Shri Ravindra Nath was conferred CMD of the Year Award in June, 2015 for his exemplary role in promotion & development of MSME sector in India.