Hotline Nos. Awards: +91 8595350504, Conference: +91 8595350505, Exhibition: +91 9311231351

Indian Education Show 2015
Conference | Awards | Exhibition
July 22 - 23, 2015,
J.W.Marriot, Hotel
New Delhi Aerocity
5th Annual Convention for
Entrepreneurs & Start-ups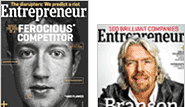 Mr. Amit Bhatia,
Chief Executive Officer,
Impact Investors Council & Chairman Aspire India
"As India doubles its $ 2 trillion economy to $4 trillion by 2022, when its turns 75, it's history must read about inclusive growth. Impact Investors, with $7.5 billion in cumulative investments, of which $2 billion are in core "priority sectors", have emerged as a critical force in complementing Government efforts in this direction, using noble intentionality and market forces to accelerate social entrepreneurship and deliver this inclusive growth."

Mr. Amit Bhatia, an award-winning social entrepreneur, is the Founding CEO of Impact Investors Council (IIC) in India. IIC focuses on impact measurement & standardisation, research & policy support and self-regulation for the impactinvesting sector in India.

Mr. Bhatia is also Founder & Chair of Aspire, a Leadership, Entrepreneurship and Employability Education firm in India. Mr. Bhatia has been recognized as "Education Czar" in 2008 by MINT (a WSJ publication); Finalist of John P. McNulty Prize in 2010 and Winner in 2012 (The Aspen Institute); featured as "NEXT" in Fast Company (2011); recognized as "Young Turk" by CNBC-TV18; and, featured by Business Today as "66 Reasons to Keep Your Faith in India" in 2013.

Mr. Bhatia has 24 years of management experience and till 2007 served as CEO of WNS Knowledge Services, successfully listing WNS on NYSE with a $1 billion IPO. Mr. Bhatia has a Bachelor's degree from Shri Ram College of Commerce; Master's Degree from Delhi School of Economics with a University Gold Medal.
3:00 - 3:45
MAKING BUSINESS YOUR BUSINESS
Session Moderator: Mr. Amit Bhatia, Founder & CEO, Impact Investors Council & Chairman, Aspire India
Ms. Ritu Verma, Co-Founder & Managing Director, Ankur Capital
Mr. Sanjib Jha, Chief Executive Officer, IntelleGrow
Ms. Geeta Dutt Goel, Director-Mission Investing, Michael & Susan Dell Foundation
Mr. Aditya Sharma, Director-Investing, Lok Capital