Hotline Nos. Awards: +91 8595350504, Conference: +91 8595350505, Exhibition: +91 9311231351

Indian Education Show 2015
Conference | Awards | Exhibition
July 22 - 23, 2015,
J.W.Marriot, Hotel
New Delhi Aerocity
5th Annual Convention for
Entrepreneurs & Start-ups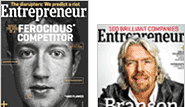 Mr. Nishant Arya
Executive Director,
JBM Group
"The recently launched Skill India program by PM Narendra Modi, coupled with his ongoing initiatives like the Make in India campaign, has created opportune platforms for new entrepreneurs and MSMEs in India."

Nishant Arya is the Executive Director of $1.35 billion JBM Group headquartered in Delhi-NCR. JBM Group has a diversified portfolio to serve in the field of Automotive, Engineering & Design Services, and Renewable Energy with an infrastructure of 35 manufacturing plants, 4 engineering & design centers across 18 locations globally.

After graduating in Business Administration from Bradford University, UK and further studies in London School of Economics, Arya is determined to take JBM Group to newer heights. In a span of few years, he has made a mark in the industry and has earned recognition and accolades to the Group for active contribution in the auto segment.

Arya is an Executive Council Member of CII and ACMA - Young Business Leaders Forum. He is also the Co-chairman of ACMA's STDC, India. He is also on Board of various JBM Group companies and Chairman of Tesco Go SpA, Europe.