Hotline Nos. Awards: +91 8595350504, Conference: +91 8595350505, Exhibition: +91 9311231351

Indian Education Show 2015
Conference | Awards | Exhibition
July 22 - 23, 2015,
J.W.Marriot, Hotel
New Delhi Aerocity
5th Annual Convention for
Entrepreneurs & Start-ups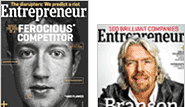 "Being involved as an angel investor is my way of giving back to the entrepreneurial ecosystem. It is an exciting marketplace and I feel, with the experience and knowledge, first generation entrepreneurs are in a good position to mentor young start-ups in their journey."

Mr. Ajai Chowdhry, one of the six founder members of HCL, began an exciting journey more than three decades ago with a dream to give India its very own microcomputer. HCL, India's original IT garage start-up founded in 1976, today is a Rs 38,000 crore global enterprise and Chowdhry has been a key force in driving the growth of HCL. He led the foundation of HCL's overseas operations, starting with Singapore in 1980s and later expanded to the other South Asian Markets.

Mr. Chowdhry has been on several Government committees working towards taking PC and broadband into every village in India. He is the Chairman of the Electronics Skills Council and Member of the Scientific Advisory Committee to Cabinet (SAC - C). Mr. Ajai is also the Co-chairman of the Working Group for Development of Innovation and IP in the ESDM sector. In 2011, he was conferred with the prestigious Padma Bhushan for his contribution in building the IT industry of the nation.
3:00 - 3:45
MAKING BUSINESS YOUR BUSINESS
Mr. Vikram Upadhyaya, Chief Mentor, Accelerator Evangelist & Angel Investor, GHV Accelerator
Mr. Ajai Chowdhry, Founder, HCL
Mr. Sanjay Nath, Managing Director, Blume Ventures Advisors
Mr. Harshad Lahoti, Founding Partner & CEO, ah! Ventures
Mr. Alok Mittal, Angel Investor