Hotline Nos. Awards: +91 8595350504, Conference: +91 8595350505, Exhibition: +91 9311231351

Indian Education Show 2015
Conference | Awards | Exhibition
July 22 - 23, 2015,
J.W.Marriot, Hotel
New Delhi Aerocity
5th Annual Convention for
Entrepreneurs & Start-ups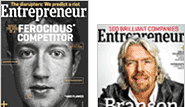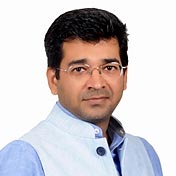 Mr. Vikram Upadhyaya
Chief Mentor, Accelerator Evangelist & Angel Investor, GHV Accelerator
"Whatever we have read, heard or experienced in Indian Startup Ecosystem, the Indian VC Funding space was just a warm-up so far. The relay race is yet to start. With start of 2016, India is expected to experience VCs investing in startups with exponential growth and linear valuations. Hip, Hop & Jump Theory with Asset Light Business Models going to be the best bet for VCs in days to come."

Mr. Vikram Upadhyaya is the Chief Mentor and Accelerator Evangelist at GHV Accelerator. He is also the Founding Board Member of the Indian Angel Network Incubator and an advisor to projects being undertaken through the Telecom Centres of Excellence, Government of India's PPP Innovation Program, operating under esteemed academic institutes of India.

Mr. Upadhyaya's star performing angel portfolios like Stayzilla, Druva and Merinews have grown from ideas to over $250 million ventures in less than six years. Clients like NASA and Google, and investors like Sequoia and Nexus have participated in Series A and above rounds and are still growing. His portfolios are diversified from Hi-Tech to Media, Finance, Education, E-commerce and Hospitality. Mr. Vikram is the first entrepreneur nominated by Japan's ICT Ministry in India-Japan ICT Committee (2009-2010).
3:00 - 3:45
MAKING BUSINESS YOUR BUSINESS
Mr. Vikram Upadhyaya, Chief Mentor, Accelerator Evangelist & Angel Investor, GHV Accelerator
Mr. Ajai Chowdhry, Founder, HCL
Mr. Sanjay Nath, Managing Director, Blume Ventures Advisors
Mr. Harshad Lahoti, Founding Partner & CEO, ah! Ventures
Mr. Alok Mittal, Angel Investor