Hotline Nos. Awards: +91 8595350504, Conference: +91 8595350505, Exhibition: +91 9311231351

Indian Education Show 2015
Conference | Awards | Exhibition
July 22 - 23, 2015,
J.W.Marriot, Hotel
New Delhi Aerocity
5th Annual Convention for
Entrepreneurs & Start-ups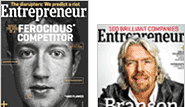 Anuj has created a mass movement of development work across village India; using massive quantities of waste material from cities as a powerful resource.

Winner of many national and international awards, Goonj highlights cloth as an ignored basic need, using it a metaphor for other crucial but ignored needs like sanitary pads for menses or school material for education.

Anshu's work goes to a core challenge of our times - the growing gap between the urban prosperity & rural poverty. Listed as one of the most powerful rural entrepreneurs by Forbes magazine, Anshu has taken the menacing growth of urban waste and used it effectively and efficiently as a tool to trigger large scale development work on issues like roads, water, environment, education, health etc. while addressing ignored basic needs in some of the poorest pockets of India.
3:00 - 3:45
MAKING BUSINESS YOUR BUSINESS
Mr. Vikram Upadhyaya, Chief Mentor, Accelerator Evangelist & Angel Investor, GHV Accelerator
Mr. Ajai Chowdhry, Founder, HCL
Mr. Sanjay Nath, Managing Director, Blume Ventures Advisors
Mr. Harshad Lahoti, Founding Partner & CEO, ah! Ventures
Mr. Alok Mittal, Angel Investor