Hotline Nos. Awards: +91 8595350504, Conference: +91 8595350505, Exhibition: +91 9311231351

Indian Education Show 2015
Conference | Awards | Exhibition
July 22 - 23, 2015,
J.W.Marriot, Hotel
New Delhi Aerocity
5th Annual Convention for
Entrepreneurs & Start-ups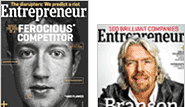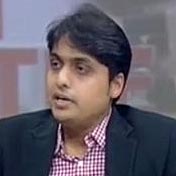 Mr. Nishant Singhal
Co-Founder,
YouWeCan Venture
"We saw Green Revolution and IT revolution - India is on cusp of an 'Entrepreneurship Revolution' riding on technology adoption wave. About half a billion people are getting on to the 'mobile first commerce'."

Mr. Nishant Singhal is a renowned investor and Cofounder of YouWeCan Ventures. This utterly dynamic businessman has been the Business Advisor of Cricketer Yuvraj Singh since 2010. Professionally, Singhal is a Chartered Accountant and has over 11 years of experience of working with PricewaterhouseCoopers (trading as PwC), a multinational professional services network.

During his tenure with PwC, Mr. Singhal has got a diverse experience in financial risk management, IT Strategy consulting, Corporate Finance and Corporate Governance. He has rich experience of working with large multinational clients like Bharti Airtel, Vodafone, Idea Cellular, NDTV, TV Today, Naukri.com, Magicbricks.com etc. He also led financial compliance team during Initial Public Offerings (IPOs) of TV Today, NDTV and Naukri.com. Currently, Singhal is heading Strategy at India's largest real estate services platform 'Investors Clinic' and helping tech startups like Vyomo, Healthian.com, Edukart.com and Moovo in scaling their business with his YouWeCan venture.
3:00 - 3:45
MAKING BUSINESS YOUR BUSINESS
Mr. Vikram Upadhyaya, Chief Mentor, Accelerator Evangelist & Angel Investor, GHV Accelerator
Mr. Ajai Chowdhry, Founder, HCL
Mr. Sanjay Nath, Managing Director, Blume Ventures Advisors
Mr. Harshad Lahoti, Founding Partner & CEO, ah! Ventures
Mr. Alok Mittal, Angel Investor