Hotline Nos. Awards: +91 8595350504, Conference: +91 8595350505, Exhibition: +91 9311231351

Indian Education Show 2015
Conference | Awards | Exhibition
July 22 - 23, 2015,
J.W.Marriot, Hotel
New Delhi Aerocity
5th Annual Convention for
Entrepreneurs & Start-ups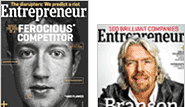 Mr. Ashish Kashyap
Founder & CEO,ibibo Group
"Fast and flawless execution of an average idea is far more valuable than a brilliant idea not executed".

Mr. Ashish Kashyap is the Founder & CEO of ibibo Group, India's biggest online travel group that owns travel properties - Goibibo.com, redBus.in, and travelboutique online.

Besides organically and inorganically building out the online travel assets, Ashish also launched ibibo's payments unit from scratch that was later sold off to Naspers' global payments unit in January 2014. Ashish also serves on the board of PayU Global. He has had a diverse experience of creating significant value by building internet and technology businesses from scratch and scaling them; Investing in entrepreneurs; and driving large acquisitions.

Prior to founding ibibo Group, Mr. Ashish was the Country Head of Google India, wherein he set up the India facing operations from ground up. Before joining Google, Ashish founded e-commerce businesses at Indiatimes.com and drove them to a profitable and scale position.Mr. Ashish holds an Economics (Honors) from University Of Delhi and a diploma in International Masters in Practicing Management (IMPM) from Insead, Fontainebleau, France.
3:00 - 3:45
THE FOUNDER'S DILEMMA: TO RAISE FUNDS NOW OR LATER
Keynote Speaker: Mr. Dhruv Shringi, Chief Executive Officer, Yatra Online Pvt. Ltd.
Session Lead: Mr. Ashish Kashyap, Founder & CEO, ibibo Group
Session Moderator: Mr. Munish Dayal, Senior Partner, Barings Private Equity Partners India
Mr. Karan Mehrotra, Founder & CEO, Localbanya.com
Mr. Pranay Jivrajka, Chief Operating Officer, Olacabs.com
Mr. Kailash Katkar, Chairman & Managing Director, Quick Heal Technologies
Mr. Suraj Saharan, Co-Founder & COO, Delhivery
Mr. Vijay Ghadge, Chief Operating Officer, Go Javas