Hotline Nos. Awards: +91 8595350504, Conference: +91 8595350505, Exhibition: +91 9311231351

Indian Education Show 2015
Conference | Awards | Exhibition
July 22 - 23, 2015,
J.W.Marriot, Hotel
New Delhi Aerocity
5th Annual Convention for
Entrepreneurs & Start-ups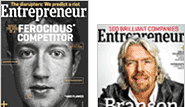 Mr. Munish Dayal
Partner,
Barings Private Equity Senior Partners India
Munish Dayal has over 26 years of global experience in establishing and building businesses in the BFSI industry, having worked with Citigroup for 16 years as Managing Director across major markets (London, Europe, Singapore, Middle East, Africa, India).

After his tenure at Citigroup in 2005, he joined Yes Bank, where he was an integral part of the management team and President of Business Banking. He was instrumental in building the mid-market business which aided the bank IPO. At present, he serves as the Chairman of Infrasoft Tech Ltd., as a director on the board of RMZ, Inditrade, JRG Fincorp and Proactive Data Systems.

Dayal holds a Bachelor's degree in Commerce with Honors from Shri Ram College of Commerce, Delhi University, and an MBA from the Faculty of Management Studies, Delhi University.
3:00 - 3:45
THE FOUNDER'S DILEMMA: TO RAISE FUNDS NOW OR LATER
Keynote Speaker: Mr. Dhruv Shringi, Chief Executive Officer, Yatra Online Pvt. Ltd.
Session Lead: Mr. Ashish Kashyap, Founder & CEO, ibibo Group
Session Moderator: Mr. Munish Dayal, Senior Partner, Barings Private Equity Partners India
Mr. Karan Mehrotra, Founder & CEO, Localbanya.com
Mr. Pranay Jivrajka, Chief Operating Officer, Olacabs.com
Mr. Kailash Katkar, Chairman & Managing Director, Quick Heal Technologies
Mr. Suraj Saharan, Co-Founder & COO, Delhivery
Mr. Vijay Ghadge, Chief Operating Officer, Go Javas