Hotline Nos. Awards: +91 8595350504, Conference: +91 8595350505, Exhibition: +91 9311231351

Indian Education Show 2015
Conference | Awards | Exhibition
July 22 - 23, 2015,
J.W.Marriot, Hotel
New Delhi Aerocity
5th Annual Convention for
Entrepreneurs & Start-ups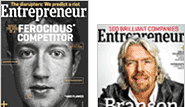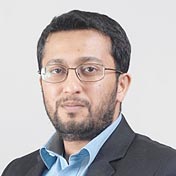 Mr. Karan Mehrotra
Founder & CEO, Localbanya.com
"The startup eco-system in India has reached the point where there are legitimate opportunities to build billion dollar businesses . A great idea now has the potential to scale on all fronts and reach critical mass in the Indian market / very quickly. Startups no longer have the luxury of time and must be at the forefront of innovation to differentiate themselves from the pack. This is extremely important in taking the leap from startup to market leader".

Karan Mehrotra, a Computer Engineer by degree, completed his education from RGIT (Rajiv Gandhi Institute of Technology) in 2007. Working since he was 18, Karan's career began with a hospitality company catering to BPO'S and MNC'S in Mumbai and Pune. Karan then moved on to set up India's first water jet cutting plant in Umargaon post which he went on to manage Kenwood marketing for food distribution. Karan's motivation to start LocalBanya stemmed from the network of food distribution he was a part of. That, coupled with the rapid growth of e-commerce in India, excited him to enter the e-grocery space.

His title at LocalBanya is that of the Co-Founder & Chief Executive Officer but his role changes constantly. Currently, his focus lies on the Logistics & Operations side of the business and the aim is to scale up operations and reach more households, more cities, and beyond.


3:00 - 3:45
THE FOUNDER'S DILEMMA: TO RAISE FUNDS NOW OR LATER
Keynote Speaker: Mr. Dhruv Shringi, Chief Executive Officer, Yatra Online Pvt. Ltd.
Session Lead: Mr. Ashish Kashyap, Founder & CEO, ibibo Group
Session Moderator: Mr. Munish Dayal, Senior Partner, Barings Private Equity Partners India
Mr. Karan Mehrotra, Founder & CEO, Localbanya.com
Mr. Pranay Jivrajka, Chief Operating Officer, Olacabs.com
Mr. Kailash Katkar, Chairman & Managing Director, Quick Heal Technologies
Mr. Suraj Saharan, Co-Founder & COO, Delhivery
Mr. Vijay Ghadge, Chief Operating Officer, Go Javas