Hotline Nos. Awards: +91 8595350504, Conference: +91 8595350505, Exhibition: +91 9311231351

Indian Education Show 2015
Conference | Awards | Exhibition
July 22 - 23, 2015,
J.W.Marriot, Hotel
New Delhi Aerocity
5th Annual Convention for
Entrepreneurs & Start-ups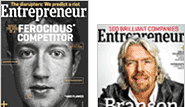 Mr. Neeraj Gupta
Founder & Managing Director, Meru Cabs
"Indian businesses are going through an unprecedented change, where start-up enterprises having a perfect blend of a disruptive idea and the right resources are being recognised and funded. This historic shift in thinking will create a new breed of entrepreneurs, who will shape the future of our country."

Mr. Neeraj Gupta is the founder of V-Link Group. He is the Chairman and MD of V-Link Group company and involved in strategy decisions and expansion. Vlink Fleet Solutions a staff transportation company operates a fleet of over 1100 vehicles across 7 cities and services some of the top blue chip clients in the BPO and Media space. In 2006, Neeraj partnered with India Value Fund to set up India's first Radio Taxi business under the Brand 'Meru' and expanded to 4 cities in the next two years.

In 2010, V-Link launched a world-class automotive services solution, a multibrand passenger vehicle service station 'MotorWorks'. In early 2013, Mr. Neeraj launched Freshkins Foods India Pvt. Ltd. along with Maharashtra State Agriculture Marketing Board with a special purpose of procuring fresh fruits and vegetables from the farmers and selling at the consumer's doorstep in timely manner at fair prices. Neeraj has received many awards for entrepreneurship and has been featured in top business magazines and in many national TV programs including the BBC.
11:45 - 12:45
THE FOUNDER'S DILEMMA: TO RAISE FUNDS NOW OR LATER
Ms. Nupur Garg, Regional Head-South Asia PE Funds, International Finance Corporation
Mr. Rahul Khanna, Chief Strategy Officer, Trifecta Capital
Mr. Neeraj Gupta, Founder, Meru Cabs
Mr. Miles Frost, Managing Partner, Frost Brooks
Mr. Sandeep Murthy, Partner, Lightbox (VC)
Mr. T C Meenakshisundaram, Founder & Managing Director, IDG Ventures India
Mr. Mahendra Swarup, Managing Director, Avigo Capital Partners