Hotline Nos. Awards: +91 8595350504, Conference: +91 8595350505, Exhibition: +91 9311231351

Indian Education Show 2015
Conference | Awards | Exhibition
July 22 - 23, 2015,
J.W.Marriot, Hotel
New Delhi Aerocity
5th Annual Convention for
Entrepreneurs & Start-ups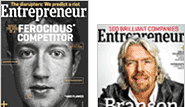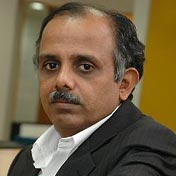 Mr. T C Meenakshisundaram
Founder & MD, IDG Ventures India
"The new-age entrepreneurs are disrupting existing businesses, with technology-driven new business models creating iconic brands. Venture Capitalists are looking at backing such entrepreneurs, who are building disruptive business models and create significant value while making the products and services more affordable to the consumers, which is once in a lifetime win-win-win opportunity for this generation."

Mr. TC Meenakshisundaram is Founder & MD of IDG Ventures India Advisors. He currently serves on the boards of Actoserba Technologies, Apalya Technologies, Aujas Networks, ConnectM, eShakti.com, FieldEZ Technologies, Fintellix Solutions and Valyoo Technologies. He has over 30 years of industry experience.

Earlier, as a member of Walden International's India team, Mr. Meenakshisundaram has worked on investments in companies such as Mindtree Consulting, Venture Infotek, Jobstreet and Webvisions across a range of technology sectors. Prior to IDG Ventures, Mr. Meenakshisundaram served as CFO & President - Corporate Services at Venture Infotek, a leading payments processing company in India. He is a Charter Member of TiE, Chennai and a Chartered Accountant by qualification.
11:45 - 12:45
THE FOUNDER'S DILEMMA: TO RAISE FUNDS NOW OR LATER
Ms. Nupur Garg, Regional Head-South Asia PE Funds, International Finance Corporation
Mr. Rahul Khanna, Chief Strategy Officer, Trifecta Capital
Mr. Neeraj Gupta, Founder, Meru Cabs
Mr. Miles Frost, Managing Partner, Frost Brooks
Mr. Sandeep Murthy, Partner, Lightbox (VC)
Mr. T C Meenakshisundaram, Founder & Managing Director, IDG Ventures India
Mr. Mahendra Swarup, Managing Director, Avigo Capital Partners