Hotline Nos. Awards: +91 8595350504, Conference: +91 8595350505, Exhibition: +91 9311231351

Indian Education Show 2015
Conference | Awards | Exhibition
July 22 - 23, 2015,
J.W.Marriot, Hotel
New Delhi Aerocity
5th Annual Convention for
Entrepreneurs & Start-ups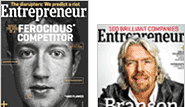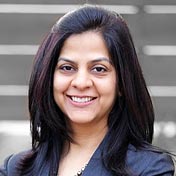 Mr. Nupur Garg
Regional Head,
South Asia PE Fund, International Finance Corporation
"Funding for new ideas and early stage companies has been on the rise in recent years, with both global as well as homegrown players investing heavily in Indian VC space. A large part of offshore capital flowing into Indian PE is being allocated towards early stage investing. With the increased activity, the VC/Startup ecosystem is beginning to evolve though exits are not fully tested yet."

Nupur Garg is currently responsible for executing and monitoring investments in PE funds in South Asia region. An Investment and finance professional with 14 years of experience in investing, creating, developing and scaling businesses and functions.

Nupur has demonstrated ability to identify issues and implement solutions in a variety of environments. She is passionate about social enterprises and impact investing for sustainable business solutions to address development challenges.

Her specialties include - Investing in PE Funds; Social and development ventures; Education in developing countries; Entrepreneurial roles in creating/establishing companies; Departments and frameworks, and Corporate Finance.
11:45 - 12:45
THE FOUNDER'S DILEMMA: TO RAISE FUNDS NOW OR LATER
Ms. Nupur Garg, Regional Head-South Asia PE Funds, International Finance Corporation
Mr. Rahul Khanna, Chief Strategy Officer, Trifecta Capital
Mr. Neeraj Gupta, Founder, Meru Cabs
Mr. Miles Frost, Managing Partner, Frost Brooks
Mr. Sandeep Murthy, Partner, Lightbox (VC)
Mr. T C Meenakshisundaram, Founder & Managing Director, IDG Ventures India
Mr. Mahendra Swarup, Managing Director, Avigo Capital Partners