REGISTRATION CLOSED

Thank you for making EntrepreneurIndia 2016 a grand success.

Prof. Parag ShahChief Mentor, MIDAS
Prof. Parag Shah is the Former Chairman and the Founder Director of FLAME (Foundation for Liberal And Management Education) University. He is the Chief Mentor of MIDAS - an acronym for Management, Innovation, Design, Arts and Social Sciences.
He is also the Managing Director of Oxford Golf and Country Club, ranked the best Golf Course in Asia. His passion for his work is reflected in the series of successful ventures he has initiated, including but not limited to starting a chain of Photofinishing Labs, becoming India's biggest distributor for Nestle in their Vending machine operations, launching several Real Estate projects and building and developing over 30 million Sft of space. His passion for education is reflected in the founding of FLAME University the first Liberal Arts University in India, and more recently MIDAS, which is totally focused on creating entrepreneurs.
Prof.Parag Shah has completely changed the way entrepreneurship education is delivered by combining Effectuation, Critical Thought,Innovation and Incubation in his entrepreneurship programs.
Prof. Shah is on the jury of International Innovation Centers. He has been awarded the 'Visionary Leadership Award 'by the DNA Group. He was also awarded the "Icon of Education" by the Minister of Education Govt. of Maharashtra.
Prof. Shah has so far taught and mentored hundreds of students to become entrepreneurs.He has given a series of lectures in several universities in India, UK . His work has been published in several magazines and books. Prof. Shah has delivered a TEDx talk on "Dream Big,dare to Fail" at aTEDx event. His book titled Antar Prerna: An Entrepreneur's Journey about his entrepreneurial experiences was published in September 2015.
17:45 PM - 18:30 PM Mahatma's of Entrepreneurship - AntarPrerna: An Entrepreneur's Journey
Parag Shah, Author, AntarPrerna: an Entrepreneur's journey', Chief Mentor, MIDAS, Founder Director, Former Chairman, FLAME University, Managing Director, Oxford Golf & Country Club
Dr. Arokiaswamy Velumani, Founder, Thyrocare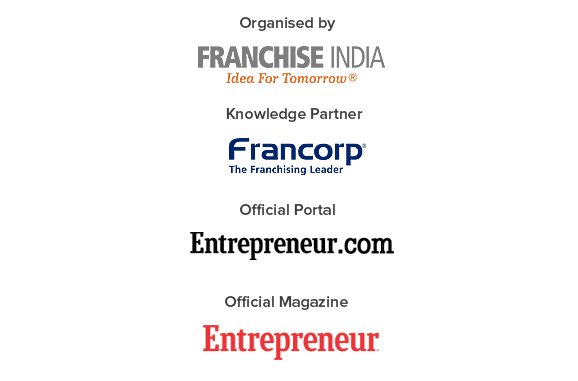 Powered by: