REGISTRATION CLOSED

Thank you for making EntrepreneurIndia 2016 a grand success.











It is a platform for entrepreneurs to discover and unleash breakthrough Ideas, Innovations and Insights needed to realize their power to disrupt the social, economic and tech ecosystem. In its 6th Annual edition, Entrepreneur India 2016 aims to bring together inspiring entrepreneurs and investors for creating new opportunities for investment, build new partnerships and collaboration avenues and highlight entrepreneurship as means to address some of the most intractable society challenges.
The summit will include 5 distinct summits, keynotes and panels, ignite talks, pitch stage, mentoring, and networking sessions aimed to give participants tailored opportunities to gain skill and relationships that will help their ventures grow. Within the Summit there will also be demo zones, experiential exhibitions, Media interactions and opportunities to connect with industry Thought Leaders and Mentors.
Know More
Thought
Leaders
Key
Speakers
Entrepreneur India
Overview
The #1 Asia's Biggest Business event, where more than 500 entrepreneurs, leaders, investors, Global Experts and journalists gather together.
STARTUPS

JOURNALISTS

Mentors & Speakers
Conference
The two day conference will bring together industry veterans to interact and draw attention to best practices and promote innovation to capture consumer interest that will help grow the Entrepreneur Sector.
AWARDS
Innovative Start-up of the Year
Professional Entrepreneur of the Year
Social Entrepreneur of the Year
Creative Entrepreneur of the Year
Young Entrepreneur of the Year
Serial Entrepreneur of the Year
Entrepreneur of the Year
Woman Entrepreneur of the Year
Lifetime Achievement
Family Entrepreneur of the Year
Nominate yourself
EXHIBITION
Understanding the growing need and opportunity for integrated businesses, Entrepreneur India Expo is designed as a one-stop-shop for exploring - best technology suppliers, innovative tools, tie-ups with best in league distribution channels, co-branding alliances, international development opportunities, best data management and many more. It's a great time to showcase your products/services to the world of entrepreneurs/business leaders and get increased exposure for your business
Book your Stall
Masters & Mentors will come to life when Entrepreneur hosts its Continuing event series engaging progressive thinkers , influencers and entrepreneurs in a riveting discussion moderated by our Editor's. Coinciding with the goal of the program in print and online, the live events provide a chance for hundreds of entrepreneurs to exchange ideas and learn how to strategically enhance business plans. Initiative For Energetic Startup Who Want To Be The Next Big Thing?
Know More
STARTUPVERSITY is an effort for founder and investor to access the leading experts in the startup community.

The active and continuous pursuit of the most cutting edge education on building scalable and sustainable startups. One platform where you can learn from all the pioneers as they blaze a trail in their niche of the startup blueprint. Rather than build something nobody wants. The successful startups founders will share their experiences and learning faced as an struggling idea to the time they have arrived.
Know More
Testimonials

"Entrepreneur India Congress is one of its kind excellent platform for entrepreneurs coming from different walks of the life."

Sanjay Gaur, Owner, SG Containers

"There is so much info at Entrepreneur India Congress that you can't find on Google. You gotta be here."

Sakshi Shail, Director, PMP

"The thought process behind start-ups and funding sessions were very beautifully articulated."

Rohit Malik, Solution Architect - Big Data, TCS

"The kind of motivation which speakers like to give to young entrepreneurs & women entrepreneurs is simply comendable."

Ashish Seth, Manager, Frige Care

"Entrepreneur India is trying to educate entrepreneurs to grab the right opportunities & best suited value propositions for individual businesses."

Vikkie Anand, MD, Vikkies Touchngnglow

View All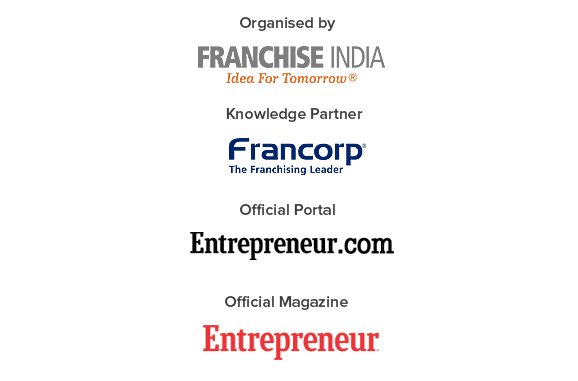 Powered by: